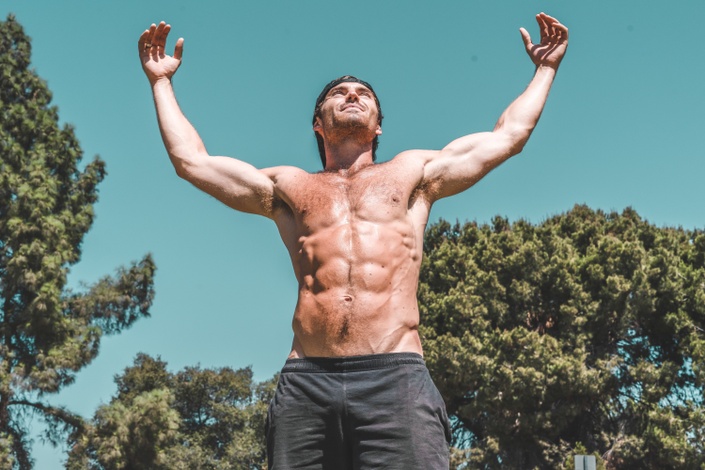 On The Shred
The simplest, most effective step by step guide to getting shredded. No bullshit. Just real talk.
Watch Promo
This course teaches you the most effective strategy for getting completely shredded with the smallest possible time and energy investment.
My friends bombarded me with messages on social media last year. Everyone asked me the same thing:
"Hey Eddy, I don't have a lot of time to dedicate to training but I want to get shredded like you! Do you have any tips?"
"Hey dude! Can't believe how ripped you are right now. Can you send me your program?"
"Whatsup Eddy! Here's my diet ... Do you have any tips?"
"Hey man, I really want to lean down for Summer but I have barely any time to workout right now. Is it even possible? Also I don't think I can give up beer."
These are all real messages I received last year on Instagram.
I still get at least a couple of these per week.
I built this program because I wanted to answer all of my friends messages with with something clear and decisive.

My mates are a fun group of guys and they live large. They work full-time jobs. They like to stay active. They like eating out at restaurants a lot. They like partying. They like to travel. They have side projects. They have relationships...
They live life to the fullest.
Guys like my friends don't have all day to workout like me. Most of them are way too busy for that.
Guys like my friends also want to enjoy their lives. They don't want to sacrifice nights out and drinks at the bar just to chase their fitness goals like I do.
But guys like my friends still want to get fucking ripped.
They want to build an amazing physique so that when they take their shirts off, they feel confident and attractive.
And they definitely can!
There is a specific way to program your diet and exercise so that you lean down week after week and it won't derail the rest of your life.
You can get ripped without starving yourself or skipping nice meals.
You can get ripped without hurting your productivity at work and without spending all day, every day in a gym.
You can even get ripped while still going to parties and drinking.
Best of all, you can get ripped and have the whole process feel effortless.
In this course, I teach all about these strategies and I provide clear instructions for how to implement them.
The course is simple. It's a quick and easy read.

It's going to teach you how to shred and it's going to teach you how to do it in a way which still allows you to live life to the fullest.
Absorb the information in this course. Put these strategies into practice. Follow the step by step instructions.
You'll drop 1-2 lbs of body fat per week and you won't stop leaning down until you reach single digit body fat.
A lot of the concepts and tactics I teach in this course are counterintuitive and you've likely never seen them before.
Do as I say. Trust the process. Stick to the plan. You'll get shredded.
I've been doing this hardcore fitness thing for my whole life. I have tried every imaginable approach to getting ripped. I've discovered which tricks work best for young men and which don't.
For most guys, their best chance at getting shredded is to follow a plan that is as easy as possible to execute.
Most guys fail because their plan makes getting shredded way, way harder than it needs to be.
Jump on the shred today and see for yourself just how enjoyable it can be to shred down to single digit body fat, legend!
See you on the other side...
Your Instructor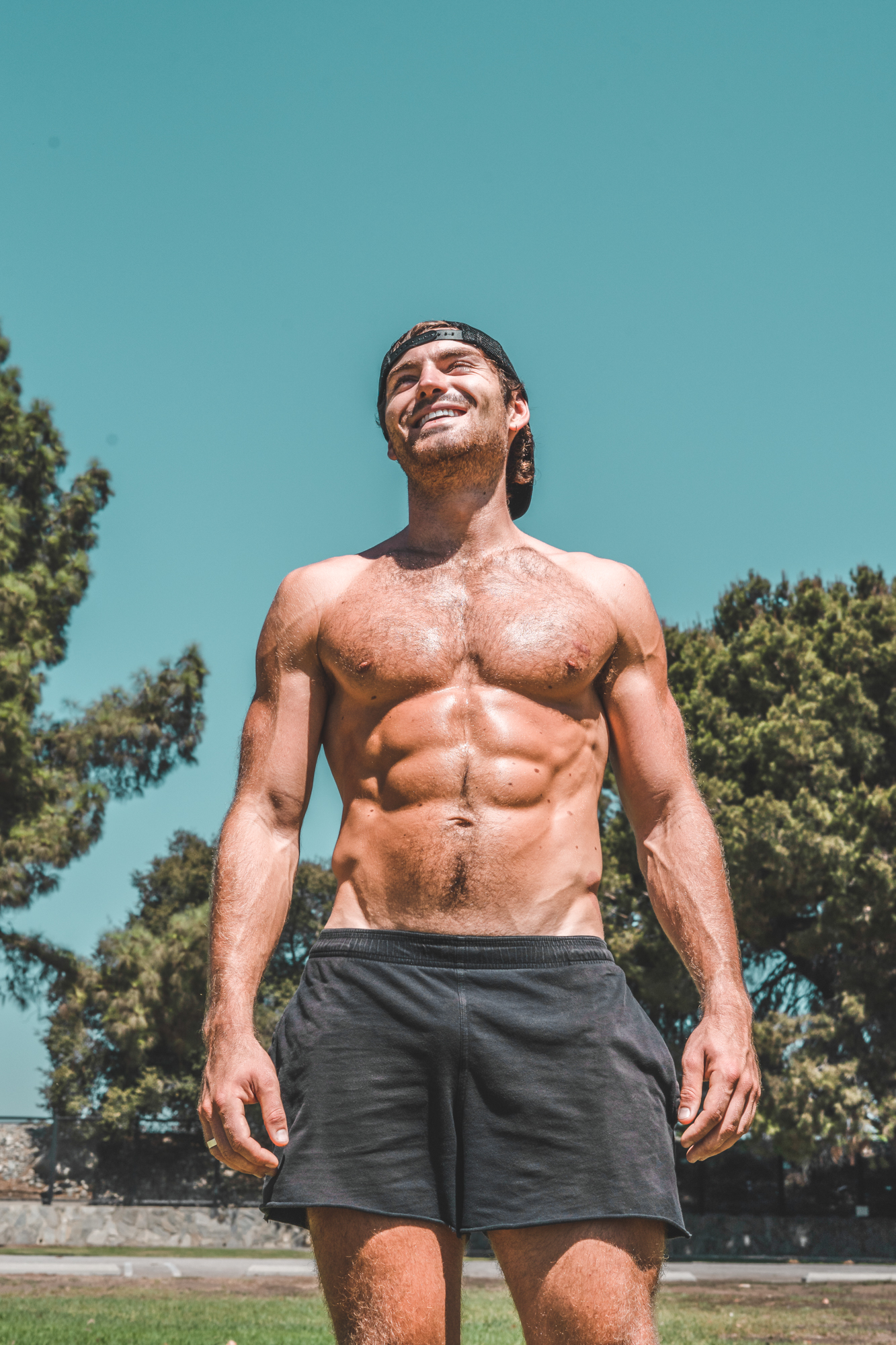 Ever since I can remember, my life has been about fitness first and everything else second. Even as a child I was completely obsessed with exercise. In 4th grade I was sent to the principle's office for doing pushups in the classroom, despite being told to stop repeatedly.
That wasn't the last time I got sent to the principle's office for doing pushups, either. They couldn't stop me. I was a machine.
I only got more hardcore as I got older. My passion led me to elite endurance sports in my 20s and eventually to coaching other athletes.
In 2018 I started You'reDominating to help young men build confidence, integrity and self esteem. It all starts with improving physical fitness and learning how to keep the promises we make to ourselves.
Course Curriculum
Welcome to The Shred
Available in days
days after you enroll
Understanding The Basics
Available in days
days after you enroll
Frequently Asked Questions
When does the course start and finish?
The course starts now and never ends! It is a completely self-paced online course - you decide when you start and when you finish.
How long do I have access to the course?
How does lifetime access sound? After enrolling, you have unlimited access to this course for as long as you like - across any and all devices you own.
I have a question about something I read in the course?
You can reach out to me personally with your questions on Instagram @YoureDominating I will always get back to you within 24 hours.
What equipment will I need to do these workouts?
You'll need access to a gym that has the basics: a bench press, a squat rack, a pull up bar, a dip bar, an incline/decline bench, barbells and some dumbells. I also recommend you get yourself a dip belt for when we add weight to your dips and chinups. Finally, you'll want a watch to track your rest intervals and your warm up exercises.